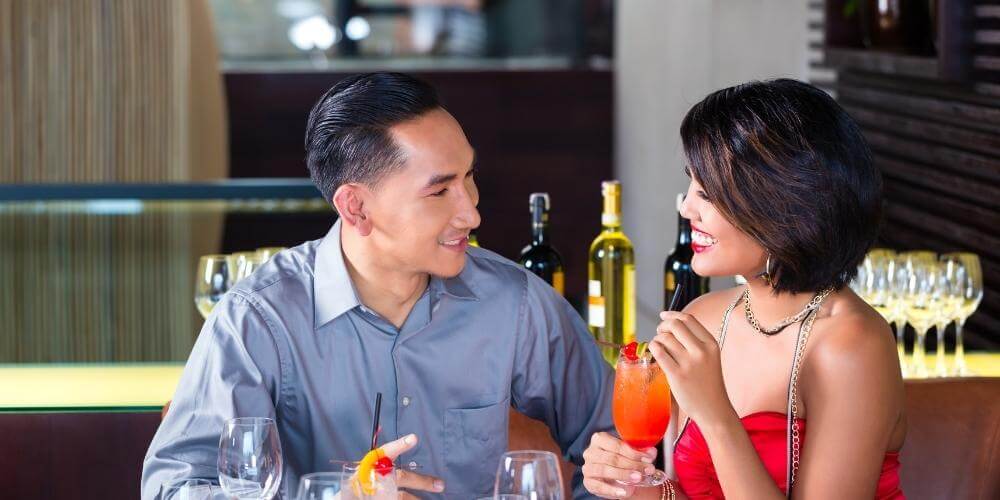 The pressures of your daily life can hinder you from dating. As your responsibilities grow and your work schedule becomes hectic, sometimes all you want to do is get home and cozy up to Seinfeld and have a good TV dinner. Good news is, that's not your only option.

The dating scene has evolved with tons of online and offline platforms available at your convenience. You do not need to sacrifice your love life even if you're busy. If you date the right type of person, it can work out even if you're busy. But what does that actually mean? A healthy relationship results in the ability to trust each other and to trust in your relationship even if you don't have a ton of time for them. Well, the real challenge here is, when you're pressed for time, how do you meet potential partners?

Here's some tips for having a dating life, even when every other aspect of your life feels overloaded.

1.Have The Right Energy
The fundamental concept of meeting people is to have an open energy. What does this mean? Your body language can give away whether you're open to meeting new people. If you're in line at the grocery checkout, looking at your phone could exhibit you're in a closed off energy. In comparison, if you're talking to the person in front of you, having a nice neighborly conversation can indicate you are open to meeting new people. Sometimes that's all it takes to be a magnet for meeting people.

2. Be Transparent About Your Busy Schedule With Your Date
When the date goes well with a potential partner, it's good to be clear about how busy your life is. This helps them to have realistic expectations for how much of your time and energy is available to them. Of course, the most important question would be when should you tell them? The best time to be open and honest about your hectic schedule would be on the first date and see if it's alright with them. Try being upfront with them on how often you can meet them. As we know a first date is a great opportunity to have an honest conversation about what you can bring to the table.

3.Shift Your Dating Mindset
Many of us have gone on a bad date and thought "I'll never find anyone compatible" or "Dating is too hard and emotionally draining". What happens if you're experiencing these thoughts repeatedly? As a result, your motivation level to find a partner might drop, and you reject when friends try to set you up or go on a dating hiatus with online apps.
Dating requires a certain level of vulnerability to establish a connection with someone. It's easy to feel guarded when we fall into a dating rut. While it's important to put yourself out there, conserving your dating energy is equally important. Consider giving matchmaking services a go to garner genuine match-ups with professional matchmakers working on your profile.
Dating when your life is busy isn't always easy, it is possible. Afterall, nobody said you have to sacrifice romance. It's all a matter of working smarter, not harder.
Schedule a complimentary consultation with our matchmakers today!